Why I decided to start living frugally
Updated: Oct 8, 2021
How I am living applying frugal living to reach financial freedom and how you can do it too!
Disclaimer: This site contains affiliate links to products. We may receive a commission for purchases made through these links, and they help keep the blog up and running. Thank you for supporting this blog.
A little birdy told me ways you can save some cash
Well, Hello there!
Thank you for dropping by, now let me ask you this:


What would make you want to free up some cash?
Honestly, I just want more money for hats.
You are a young family and want to put spare money towards your children's futures?
You are thinking of the long game and wants to free money up? Travel perhaps.
Do you want to retire early use the extra income as a pension pot?












I suppose we all have our reasons
I have four
1. When the mortgage is paid off, my lovely husband Chris can retire and have his ideal job as a househusband.
2. We will have more money to spend on travel and exploring the world. Amazon rainforest, here we come.
3. I am impatient. Seriously impatient and HATE being in debt.
4. I really like hats. I would like many more.
The reason we are here
Meaning the blog. Not the purpose of life.
Chris and I purchased half of this gorgeous chapel conversion in May 2016. We spent 3 years looking and had several letdowns during the searching period. The chapel is our forever home.
Our home in the snow
We thought we were never going to find the one. If this were a TV show, this house would have been the wild card.
It didn't tick all of our boxes, but she was too beautiful to walk away from, and she is so pretty, don't you think?
We share our home with our senior rescue dog Rocky. He contributes to the cause of saving money with muddy paw prints and is a great stick finder, which may help when we need to light a fire because we can't afford the electricity. He is great at photobombing!
Rocky is an exceptional hot water bottle when we are trying to cut heating bills.
I get freezing feet; Rocky earns his keep by being the number one foot warmer in the house.
We have haemorrhaged money into making the chapel ours. The problem with old buildings, there are usually little surprises which end up costing you more.
Here are a few things we have done in the past 5 years:
New double glazed windows with stained glass, plus a new front and back door.

Two bathroom remodels. Including adding a bath to the en-suite.

A complete kitchen remodel, including moving walls and doors.

A landscaped courtyard garden, plus a new porch on the front, including lighting.

New carpets, curtains and shutters have been fitted.

Plus, the never-ending painting.
If this were a makeover show, this house would have had the equivalent of a complete facelift. Currently, the utility room is a building site after a rat infestation and water damage.
As I said, we have haemorrhaged money.
Here is a before and after of the courtyard. I would say this was pretty essential work.
We now have functional outdoor living space.
Could we have cleared the mortgage with the amount we have spent modernising the chapel?
100% yes.
Does this make me frustrated?
Not really, because we have a comfortable and beautiful home which we are proud of, with no woodlice falling on my head when I shower. I wish this were an exaggeration.
We didn't scrimp on quality materials, so everything we have used will last, plus we do not have to fix any low-level wear and tear of materials because we didn't scrimp. Yes, it may have cost more, but we have peace of mind, so paying extra has paid off.
A lot of the work we did at the start of moving in was essential work. The windows leaked. A lot of the wood was rotten. The spaces weren't functional. Now they are!
We managed to add a bath AND his and hers sinks.
This was originally a small wooden framed shower. It was a woodlouse city. I dreaded shower time. Now I love this room.
Essential work, totally worth the splurge.
It is probably worth noting that Chris has semi-retired since his previous career and a chunk of the last work came out of his pension pot and my inheritance. Just in case you are thinking:
"These guys earn enough to pay off the mortgage with ease in ten years. This is not a challenge at all."
Plus, since he was semi-retired two years ago, we have had to get a new car. New as in replacement, not brand new! The new car, combined with the rat infestation and water damage, were unexpected costs.
The latter resulted in 3 months with no lighting on the ground floor during the Covid lockdown. I assure you we are not rolling in cash!
Is it even possible to pay off a mortgage in 10 years?
I jolly well hope so. I have my outfit planned for the trek through the Amazon Rainforest and my hat for Machu Picchu.
Yes, I am 5 years into a 10-year vision and still have six figures to pay off the mortgage, which means £20,000 a year. Paying so much money off quickly is over-ambitious, especially as I have no particular talent and have expensive taste.
I call it accidental expensive taste. If you showed me a picture of ten bathtubs which were all similar, I would, without doubt, pick the most expensive. Of course, I am working towards being frugal so that I wouldn't buy the most costly. But you get the idea.
Me whenever I see anything vintage or unique.
Realistically I think £10,000 a year is achievable for us. This means we will have paid the mortgage off fully by 2031.
Technically this would mean in 15 years, we are paying off a 25-year mortgage, but for us, the money for the first five years was poured into the house. So I suppose our real effort starts now. Our ten year to be mortgage-free plan begins now.
I expect if you have done the maths and know a little about mortgages, it will look like we will have a fee to pay if we decide to overpay.
Our mortgage is the sort of mortgage where you can only pay 10% off the mortgage every year. Our current plan runs out in 2023, which is where we are hoping to have saved a bit of a lump sum and place it down when we have the new mortgage.
If you use this blog to give you tips, I would first check how much you can pay off your mortgage before you incur fees.
This blog will record my journey of :
Side hustles as I attempt to gain extra income to pay off the mortgage.

Budget beauty tips. Look fabulous whilst being frugal. No one will know!

DIY and decor tips. Expensive looking decor at a thrifty price.

How to be fit and healthy without that gym membership.

Recipes on a budget for you, mini-humans and doggos.

Any tips I find. Even the bad ones. They might work for you. I hope they do!
I work full time. This project is to explore if I can actually make a passive income. Not a sleazy get rich quick scheme.
I am passionate about my job and put so much enthusiasm into my day that I lack motivation at night. I muster the energy to exercise 7 days a week. I have caught the ultra-running bug, which is helpful because the chapel is located next to a fell. Gaming is my other pass time.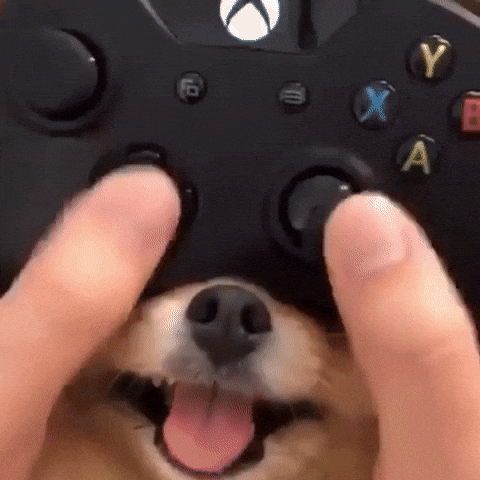 I spend too much time on the Xbox. I find it relaxing. Gaming was the first thing I reduced after adding the hours up per week I spent playing Gwent.
One hour on the Xbox can sneakily slip into 3 or 4. By reducing something I use to unwind, I have created extra time to work on my side hustles which will help pay the mortgage off.
I have watched countless hours of people online who have scrimped and saved, gone without, and go what I would call full frugal. I respect them and admire them. It takes discipline and dedication to achieve that goal. For me, life is too short.
I am not going full frugal!
I like moderation. I don't want to spend the next five years avoiding trips away or not eating out to save money. I have read blogs for advice and top tips for making extra cash on the side. I will try them and let you know if they *actually* do make you an additional £300 a month. I am hopefully saving you wasting your time on dead-end schemes.
A few words about Fair


Fair is a vintage gal on a journey to find financial freedom. She shares her best tips with you, so you can achieve the same goal, whether it is saving money or looking fabulous!
If you would like to learn more about Fair and how she measures wealth by the number of socks she owns, click here.
Fair loves mail! Send Fair a message here.
If you would like to hear more from Fair in her gorgeous FREE monthly newsletter, which offers her top lifestyle tips and discounts you can click on the button below.